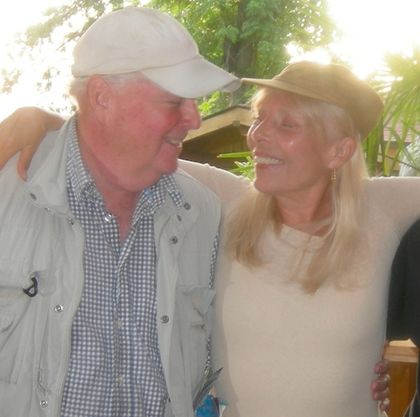 A dingy basement on First Street was the catalyst.

Prior to late summer 1963, "folk" was a word Calgarians used to describe ethnic dancing, rustic art, or elderly people - as in the 'Calgary Old Folks Home.'

But there in the cellar at 1207a 1 St. S.W., amid tables, chess games and photostats of 1930s newspapers, a handful of people with acoustic guitars were about to change everything for this little town on the prairie, population 276,975.

"I opened the door, and from opening night there were lineups to get in," said John Uren, of that fateful night dated Friday, Sept. 13, 1963.

"You have to remember Calgary at the time was very much a cow town, dominated by Americans, and the only place with really good entertainment was the Petroleum Club, and you had to be rich to belong to that."

Uren, an enterprising traveller from Toronto, could well be deemed the grandfather of folk music in Calgary, as the man who first provided a downtown stage for a scene desperate to happen.

Uren, now 78, called it The Depression Coffee House, and it was Calgary's first foray into the bustling singer-songwriter market that had already taken Toronto and Vancouver by storm.

But here in Calgary, there was nothing - artists on their way across Canada would hit Winnipeg, Regina and Edmonton, but Calgary was a cultural void in need of a stage for the raw, lyrically biting music of the young generation.

"I was on my way to Vancouver and I arrived In Calgary just before Stampede, and was overwhelmed by everyone dressed as cowboys, and it was fun, so I decided to stay

"Opening the coffee house became an act of desperation - it was horseshit luck. I'd come from Toronto where there were maybe a dozen coffee houses, and arrived in Calgary, where there wasn't even one."

A failed jazz club called Foggy Manor, located just south of downtown, was ready for a new owner, and Uren stepped in, modelling The Depression on what he'd seen in Toronto, where his social circle included players like Ian and Sylvia Tyson.

But whether dumb luck or not, Uren's decision to feature a young Calgary art student named Joni Anderson on the club's opening night proved a stroke of brilliance, and The Depression will always be revered as the place where future star Joni Mitchell got her serious start.

Nevermind that a Calgary landmark is currently a dusty storage space beneath an Italian grocery, this was a place where history was made.

Uren says the choice of Mitchell as opening night co-headliner wasn't a testament to his amazing taste in music - and really, he hardly knew what he was doing.

"My friends in Toronto all laughed because they knew what a square I was," said Uren.

Nonetheless, Calgary was suddenly on the music map, and soon, all of Canada's top folk music acts were making a stop at the coffee house on First Street.

Reviews of The Depression in contemporary papers were positive, if slightly desperate to appear hip to this crazy new scene: "If you don't swing, don't ring. The watchword is clear but, despite its faults, Calgary's newest 'night club' gets 'A' for atmosphere and authenticity."

Another newspaper hoped the club, serving coffee, corned beef sandwiches and soft drinks, would sow the seeds for a wider folk music community in Calgary.

"The Depression offers fine entertainment. It is hoped that its success will result in other coffee houses opening," it reads.

That writer got his wish. With 12,000 people a day wandering through The Calgary Folk Festival this weekend, the seed planted in that Beltline basement has grown into one mighty forest of a folk scene.

Uren though was a Calgarian for only a short spell. Six months after opening The Depression he sold the successful club to a new owner, and hit the road again as a concert promoter, with Joni Mitchell on the bill.

That was short-lived too, and before long Uren was in Ontario again, working as publicity assistant for the Stratford Festival.

Back in Calgary. The Depression continued to pack them in - and Calgary would never be the same, though the man who started it all refuses to take any credit.

"No, you can't take credit for anything - it happened, but somebody would have done it, and it happened to be me," said Uren.

"It was going to happen, and I'm just grateful it was me."