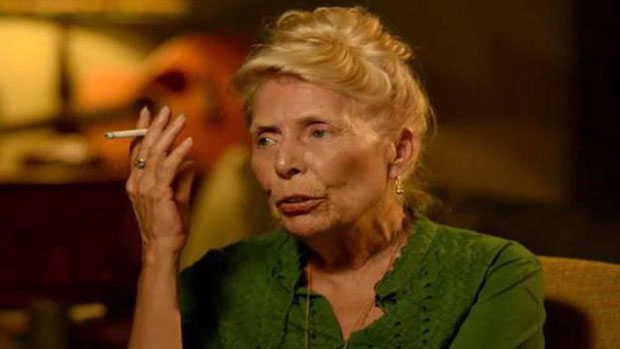 Joni Mitchell says she doesn't want anything to do with a museum or tribute in her hometown of Saskatoon. The singer-songwriter is reportedly fed up that plans to honour her musical legacy in the city have fallen through, partially due to financial constraints.

Mitchell spoke candidly about the city where she spent her teenage years in an article published in the Saskatoon StarPhoenix. Her comments come after a local group has informally tried to come up with ideas, once again, to honour the singer.

Jeremy Warren, the StarPhoenix reporter who spoke with her, said she thought the city failed to honour her.

"They had all these plans - cultural centres, the Joni Mitchell cafe and a statue and all these things," Warren said. "She was kind of fed up."

At one point, there was a museum proposed to recognize her work. Mitchell had suggested it have a First Nations component. The idea eventually fell through.

"I feel that it's very isolated, very unworldly, and doesn't grasp the idea of honour ...There are so many things I want to do, that I should be doing, without getting sidetracked into these dubious and eventually nonexistent honours," she said in an interview with the Saskatoon Star-Phoenix.

"Saskatoon has always been an extremely bigoted community. It's like the deep south, and the museum was one thing I thought would be beneficial for people."

Mitchell wants mementos returned

Joni Mitchell left Saskatoon more than four decades ago. But her parents stayed in the city long after she left. When they moved into a care home, much of her personal memorabilia went into storage.

These include homemade dresses and scrapbooks compiled by her mother. A friend of Mitchell's has been holding them in storage for her in Saskatoon.

But Mitchell, who lives in California, said she wants her belongings returned.

"She wasn't angry or ranting," Warren said. "She definitely wasn't soft spoken. She just matter of factly said, 'I just want my stuff back.'"

Former Saskatchewan premier Lorne Calvert - part of the group looking to honour Mitchell - says they'll go ahead with their plans for something to commemorate her time in the city even without the singer's involvement.

"There's no use getting agitated about this particular opinion that she has," Calvert tells CBC.

"Again, I think it's wrong - I'm sure it's wrong - but that's it. It doesn't change the fact that, from this community, from this Prairie soil, arose this great creative mind and spirit who continues to create."

The boxes of personal memorabilia are ready to be moved to her west coast home, he added.